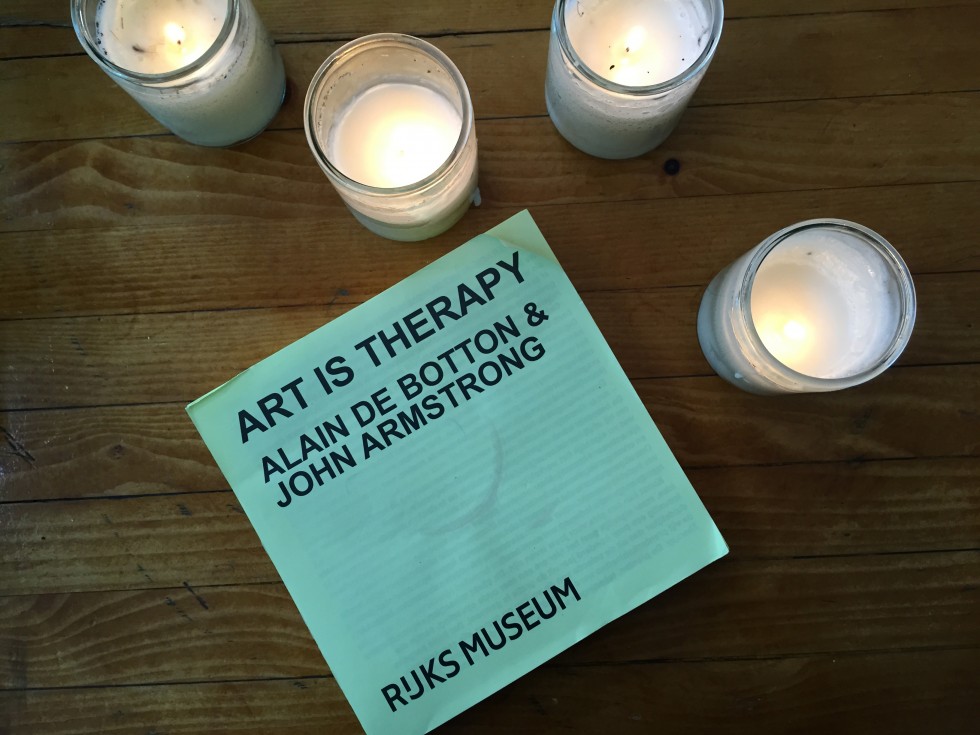 After seeing the movie "500 Days of Summer", I got curious about a book, which was highlighted in this feature film. Reading "The Architecture of Happiness" by the British philosopher Alain de Botton, I got interested in his way of thinking and also watched his TED-talks and googled The School of Life movement.
During the very special evening opening of "Art is Therapy" in Rijksmuseum Amsterdam, Alain de Botton gave his take on looking at art and what art can do. As he discussed: art can answer life questions. This exhibition is curated together with fellow philosopher and essayist John Armstrong.
Wandering at night in this newly renovated museum, home of Vermeer and Rembrandt and many more artists was a wonderful and profound experience. Mr. De Botton and Mr. Armstrong have written comments on big yellow Post-its about the art you are about to see. Their comments shed a new alternative light on to my perception of art displayed in one of my favourite museums.
"Art is Therapy" in Rijksmuseum from April 25 – September 7, 2014.
https://www.rijksmuseum.nl/nl/art-is-therapy
http://www.theschooloflife.com/amsterdam