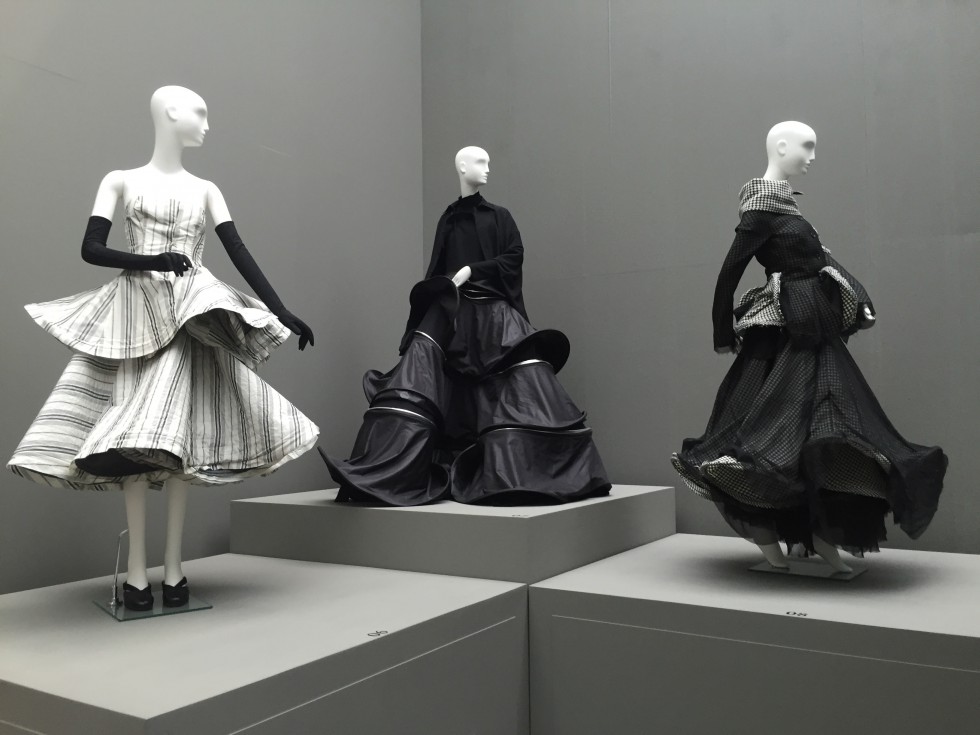 Every time I visit the Modemuseum Hasselt, I always get inspired by their choice of fashion theme. This season fashion journalist, photographer and designer Filep Motwary collaborates with this museum for the "Haute-à-Porter" exhibition as a curator. This expo shows a visual history of haute couture and prêt- à -porter of the last 30 years.
More than 100+ looks highlight the rapid development of the fashion industry. Fashion is always a form of fantasy, escapism or to impress. Back in the days influential couture houses worked for a selected clientele. For days to months the ateliers worked on a beautiful piece. The couture way of designing has influenced prêt- à -porter and fast fashion. And nowadays the fashion environment has changed drastically.
With the buy now see now and consistent fluctuations of trends creation, innovation and creativity are key. To become a buzz takes more than ingenuity and talent. It takes love, time, effort and persistence. Nowadays talented designers and prêt- à -porter designer houses display their own visual lexicon by using traditional couture processes into their collections, to feature a clear distinction between the high-end labels and the fast and mighty high street fashion.
This exhibition shows appreciation of the beautiful looks of couture houses and prêt- à -porter which are displayed in theme rooms: volumes in crinolines, contouring, drapage and corsets, Martin Margiela and Rei Kawakubo of Comme des Garçons and Alexander McQueen question the human form in adjusting the body form.
Wandering through the rooms, I loved the beautiful display of three Yohji Yamamoto pieces together. Here you can see a clear inspiration of the Japanse master in design. Three times is a charm: pieces from the collections of Spring/ Summer 1999, Autumn/ Winter 2015-16 and Autumn/ Winter 2003-04.
Amazing pieces of then and now by designers Erdem, Lanvin, Rochas, Vivienne Westwood, Givenchy, John Galliano, Prada, Dries Van Noten, Thom Browne, Sacai, Gucci and many more, you can see until September, 11 2016.
More information www.modemuseumhasselt.be