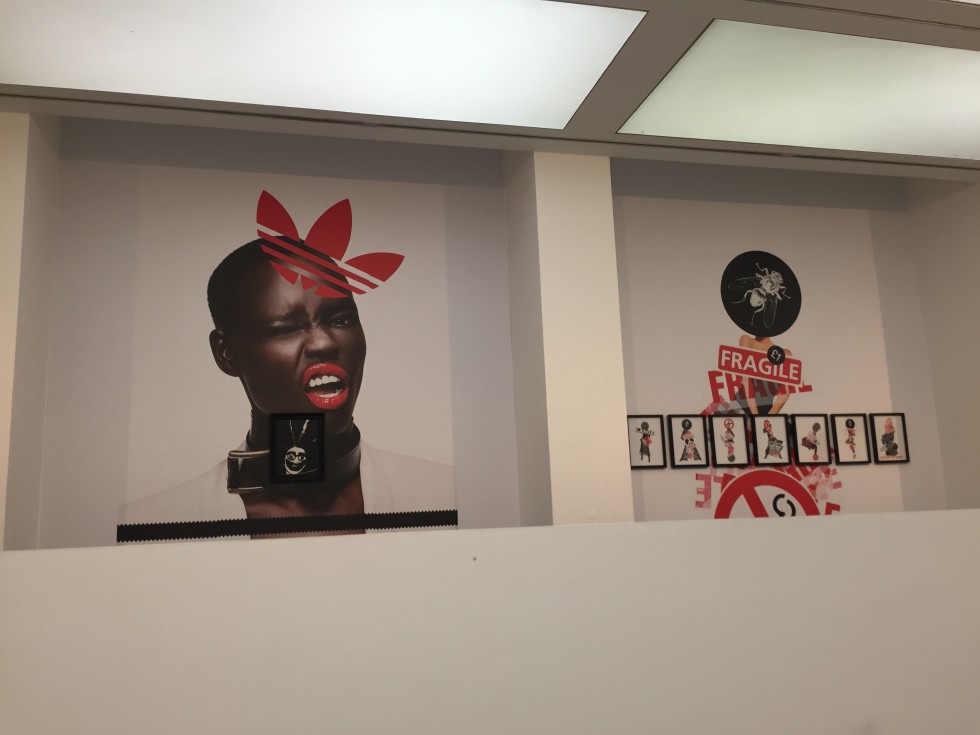 The Institute of Contemporary Arts in London supports radical culture. Currently the limelight shines on Judy Blame, accessories designer, art director and fashion stylist.
Blame's first solo exhibition with curated art works looks like a 3-D scrap style book with clothing, jewellery, fashion editorials, montage of artifacts, collages, sketchbooks and installations. Badges, buttons, keys, safety pins, pearls, bottle tops, cutlery, plastic bags, and found items are part of his jewellery and other intricate accessory designs. Anchored in the punk 70s and London 80s club scene, the designer's and stylist's trademark is punk aesthetic turning trash into treasure. He is a real fashion industry frontrunner, because he gives the illusion of treasure and wealth with reclaimed and found products.
Photographers and visionaries like Jean Baptiste Mondino, Mark Lebon, Mark Mattock and Juergen Teller are partners in Blame's innovative take on design. Together they were responsible for print magic and inspiring fashion publications for BLITZ, i-D and The Face. Some images became iconic. Blame also has collaborated with many fashion forward artists and designers. Kim Jones at Louis Vuitton, John Galliano, Rifat Ozbek, Rei Kawakubo at Comme des Garçons, Gareth Pugh and Marc Jacobs to name but a few. In the music industry, Blame worked as an image consultant and art director for Neneh Cherry, Massive Attack, Kylie Minogue and Björk.
Walking around the ICA a flood of inspiration and great memories of the iconic music videos comes back to me. Blame's work is always recognizable, fierce and provocative in a way. Anti-fashion became fashion. A whole fashion generation can identify with and relate to his work. I guess his body of art is still very now, very current, very influential!