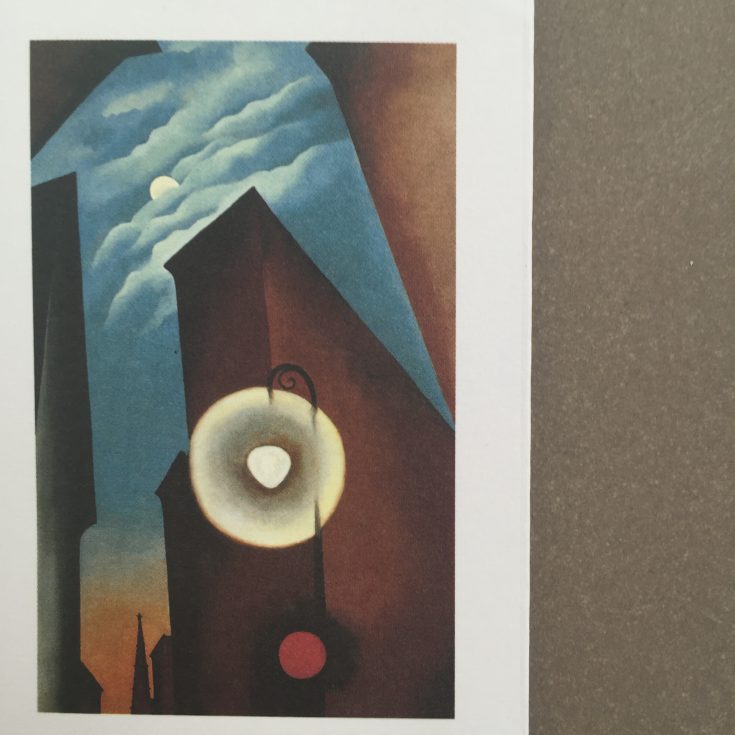 It has been exactly 100 years ago since American artist Georgia O'Keeffe first showed her work at 291 Gallery in New York. She is considered one of the most celebrated and influential painters of the 20th Century. For me a perfect chance to get to know the works of O'Keeffe better in Tate Modern in London.
In 13 rooms on the 4th Floor of the London museum more than 100 remarkable paintings by this pioneer are showcased. O'Keeffe is best known for her paintings of huge flowers in watercolours, the abstract and minimalistic New York sky line, faded animal skulls, and New Mexico desert-scapes. This exhibition brings some of her most significant and important works together.
In New Mexico and in New York she is surrounded by an amazing set of artists and friends including her future husband and photographer Alfred Stieglitz, painter John Marin, photographers Paul Strand, Ansel Adams and Edward Steichen. The "Stieglitz circle" all influenced each other by friendship and the love for art.
What I loved about this exhibition is to see her work paired with inner circle. Together they traveled together, started visual conversations, created art, and set the barre high for Modern American Art. What an amazing time to create beautiful art which is still very current.
Georgia O'Keeffe at Tate Modern, until October, 30/ 2016
http://tate.org.uk