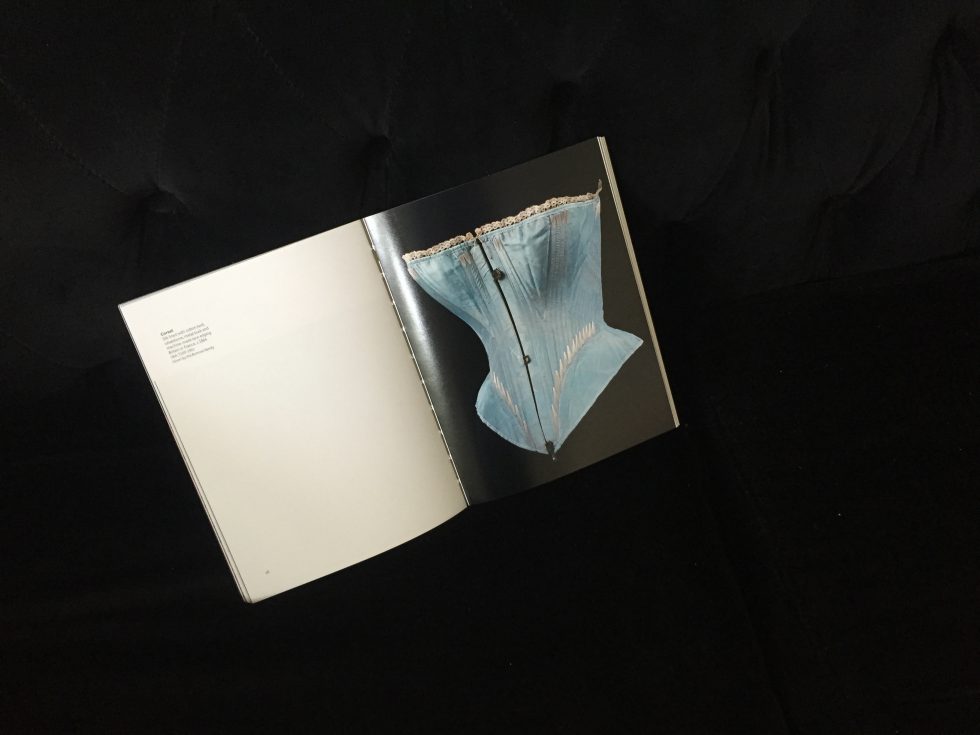 The Victoria & Albert Museum's latest fashion exhibition "Undressed: A Brief History of Underwear" explores the fascinating history of Western underwear, showing over 200 garments for women and men from historical 1750 to present. This visual history also reflects the changing attitude towards morality, body shape ideals, sex, and gender.
Sometimes foundation is used as a secret communication. Among these intimates are long silk stockings with political messages from 18Th Century Spain. Love poems and names embroidered on the inside of the garments were also very popular.
Lingerie or foundation isn't just a luxury. It is about a need to enhance, to constrict or to conceal, to protect and to embellish and transform the body shape according to fashion and fantasy. "Pride feels no pain", a quote by Duchess of Devonshire (1757-1806) says it all.
One outstanding lingerie item is the stay or corset. In 18th century, the stay makers came to the houses of the wealthy to fit the stay. These garments were constructed with whalebone or wood. Sometimes the whalebone near the heart was inscribed with names, dates and symbols of love, because of their positioning close to the heart. This fashionable item also caused serious health problems due to transforming the body shape.
The intimate form of self-expression becomes visible again in the 70s. Vivienne Westwood was the first to re-introduce the 19th century Victorian corset back to the catwalks, followed by Jean-Paul Gaultier and Thierry Mugler. Nowadays underwear worn as upper wear has resurfaced as a trend both on the runways and in street style. The art of seduction has returned in daily wear. The autumn/ winter 2016 collections show new interpretations. Louis Vuitton and Loewe show dresses and tops underneath fitted leather bustier style tops. Prada has looks with loosely fitted white cotton corsets over long coats and vintage style dresses.
Underwear is an important part of our daily wardrobe, as a real foundation or as upper wear. The way V&A highlights the history of foundation is simply a must see.
The exhibition at the V&A Museum in London is until March, 12 2017