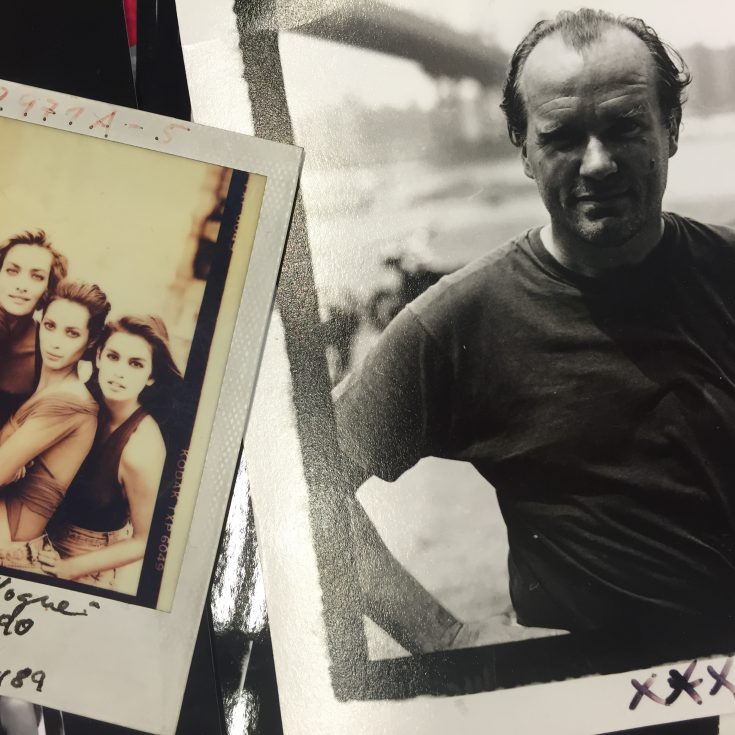 Love at first sight was my encounter with Peter Lindbergh's work. As one of the pioneers of current fashion photography, the 71-year old photographer has a solo exhibition "A Different Vision on Fashion Photography" in de Kunsthal Rotterdam.
Like a visual behind-the-scenes story from idea to production and postproduction, this exhibition takes you through decades of Lindbergh's beautiful, inspirational and groundbreaking work in fashion photography.
Start at the portraits of fashion designers, meander to the celebrity gallery and the rooms filled with personal documents, exclusive material, storyboards and call sheets. Walk through a red-lit photo darkroom with pictures pinned on the walls. These give an intimate view on his way of conducting a photo shoot.
Who doesn't remember Lindbergh's iconic picture of Naomi, Kristy, Cindy, Tatjana and Linda? This image is the starting point of the supermodel status. As an innovator of new realism in fashion photography, his work is groundbreaking. The storyteller likes to keep it real, because he dislikes touch ups.
So, how to capture true and pure beauty in fashion? Just ask Peter Lindbergh.
Peter Lindbergh: A Different Vision on Fashion Photography is at the Kunsthal Rotterdam until February, 12/  2017 www.kunsthal.nl