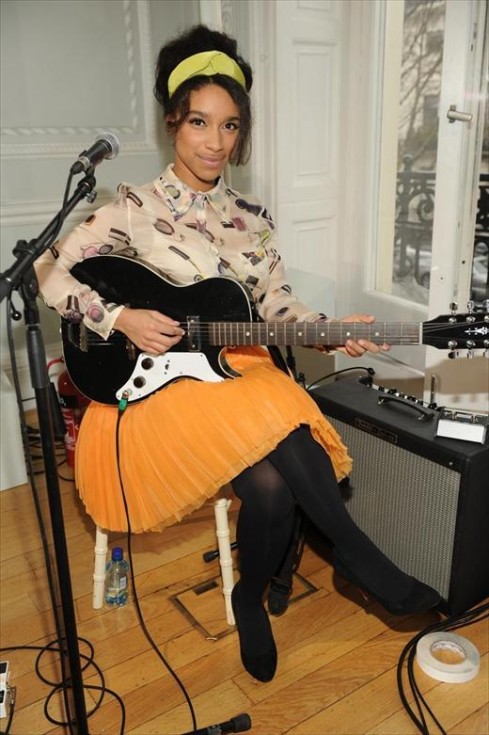 During my stay for LFW Autumn/ Winter 2012, I was so excited to receive an invite for the Moschino Cheap & Chic's show at 29 Portland Place, London. The Italian label with creative director Rossella Jardini and designer Francesca Rubino chose an intimate space to show, with style directors, buyers, fashion journalists and also British A-lister Alexa Chung sitting front row.
The "Make up Your Life" collection is all about a new take on the 50's era silhouettes. Key items are lace patchwork dresses and tops, chiffon plaid skirts, satin and sequins sweater tops and quirky prints in a pastel candy colour palette. The models have modern beehive style hair with twisted head scarves or bow and a bright colour on the lips. And above all, it shows great upbeat and creative energy.
What I also love about the show is seeing Brit talent Lianne La Havas with guitar singing "Age" and "No Room For Doubt". The mood of the songs and all the looks fit perfectly. A wonderful and cute collection to fall in love with.
After this mini concert of this soul singer songwriter, I want to see her live again. Guess what? A friend already got tickets for her concert in Amsterdam.