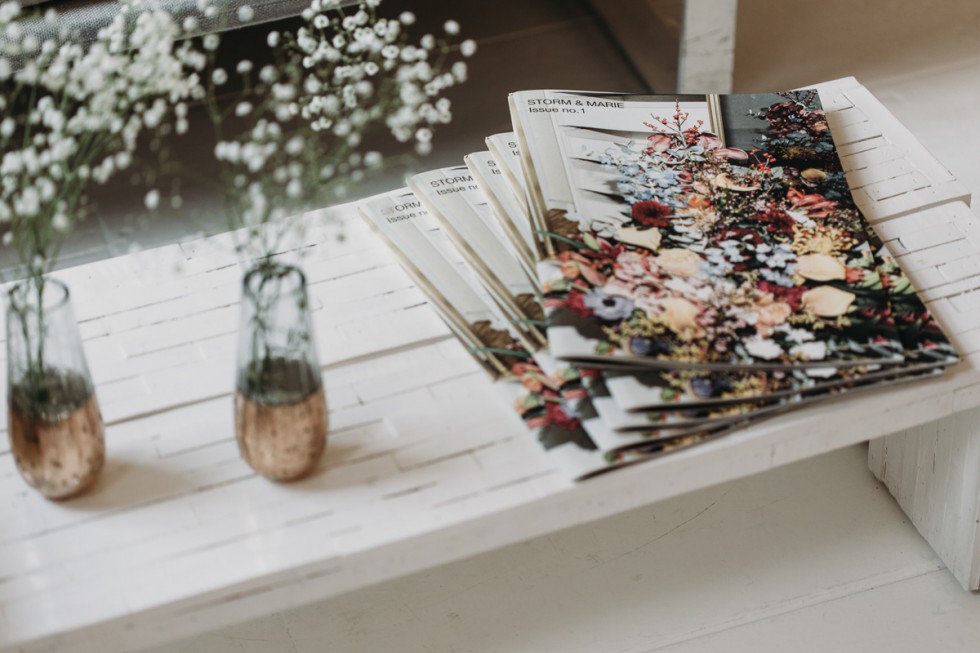 During a flash visit to Amsterdam, I met Kim Vedel Hansen, co-founder and owner Storm and Marie. Married to designer Signe Elisabeth Vedel, they decided to start a label in 2010 named after their twins. The DNA of their brand? Minimalistic and feminine with a masculine touch, an ideal fashion balance.
"The starting point of the new AW16/17 collection is an Afghan dog, the designer's favourite animal from the past. The prints we always develop ourselves.  For productions, I always go to Asia, mainly China 4 times a year. Every time I travel, one of the kids accompanies me. This way I can see my kids more often and they can see how it works in fashion for us. The visits to factories become more personal for all of us."
The collection's colour palette has lots of browns to dark orange shades and also pale colours like grey, very easy to wear and combine. Made with fine natural materials, from cotton to pure silk and wool, this collection has a mysterious and minimalistic feel to it.
Now the summer collection is available in Cotton Cake Amsterdam. The AW16/17 collection will be coming soon. www.stormandmarie.com