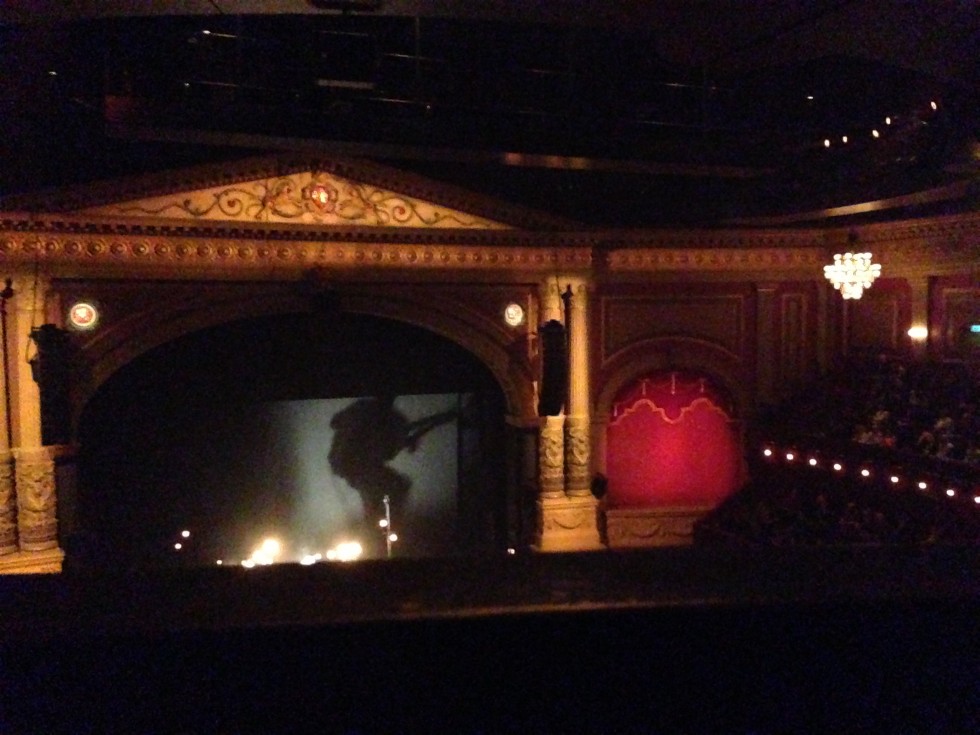 The so-called exit song in the feature film "Closer" (2004) was my first introduction to the Irish singer songwriter Damien Rice. Ever since, I am totally in love with his music.
I was in Paris when I heard about the special concert in Amsterdam. A friend was so nice to get me a coveted ticket, because it is a dream to see him perform live.
On a cold Wednesday night, I biked to one of the most beautiful venues Theatre Carré. After the delightful opening act My Bubba, Damien Rice walked towards the middle of the stage with his guitar. Lights were set dimly on him.
The shy singer was really into his own universe and we – as audience his silent company traveling to wherever he wants us to go to. I really felt his journey with the songs, heartbreaking, sensitive and vulnerable, but also determined and strong.
True highlights are "Eskimo" unplugged and the encore "Cannonball", he performed in total darkness, no mic needed. Fragile, intense, lovely! And was this just for me?
The Irish songwriter is a real inspiration, because he has the ability to write music with melancholy thoughts which touches heart, mind and soul. Every single note is written with intensity.
Damien, come back, again, again and again. Till that time I will listen to the albums "O" (2002), "9" (2006) and "My Favourite Faded Fantasy" (2014).
Trailer "Closer" (2004)
https://www.youtube.com/watch?v=FnzHOsiaJns