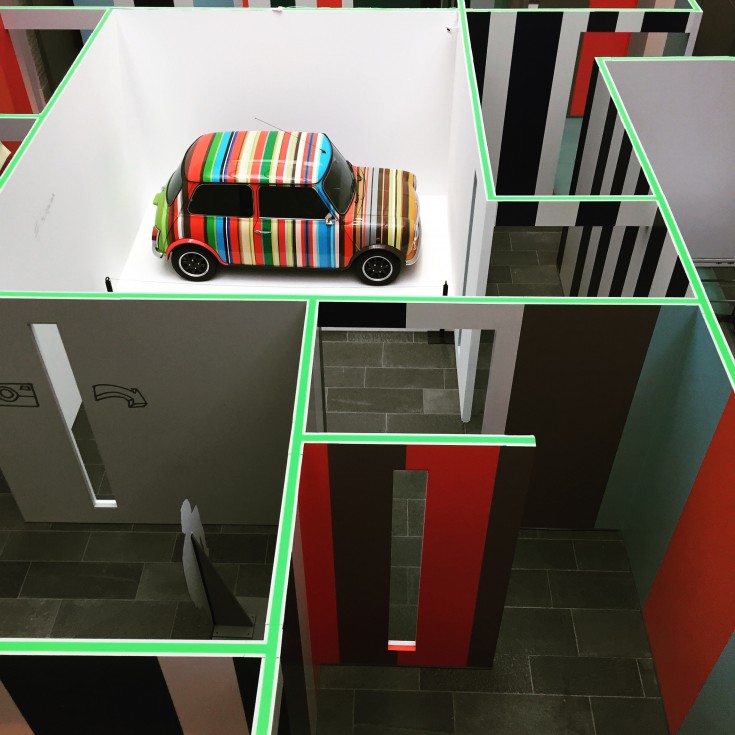 "Hello, My name is Paul Smith" is this year's big exhibition in Modemuseum Hasselt in Belgium. This expo about the iconic British designer gives you a personal and behind-the-scenes look into his design world.
Walking through a colourful striped labyrinth, along a striped Mini Cooper, a part of his first boutique in Nottingham and his design offices with personal archives, you can feel his energy and see his design creativity. A mix of quirky British humor, tailoring, craftsmanship and sense of style are the key words for this universe.
Sir Paul Smith spreads fashion happiness wherever he is. His style signature is unique, funny and energetic. And as the title of one of his books already says: "You can find creativity in everything". Welcome to the world of Paul Smith.
This exhibition will be until August 2015.
http://www.modemuseumhasselt.be/
Hello, my name is Paul Smith: Fashion and Other Stories – Rizzoli