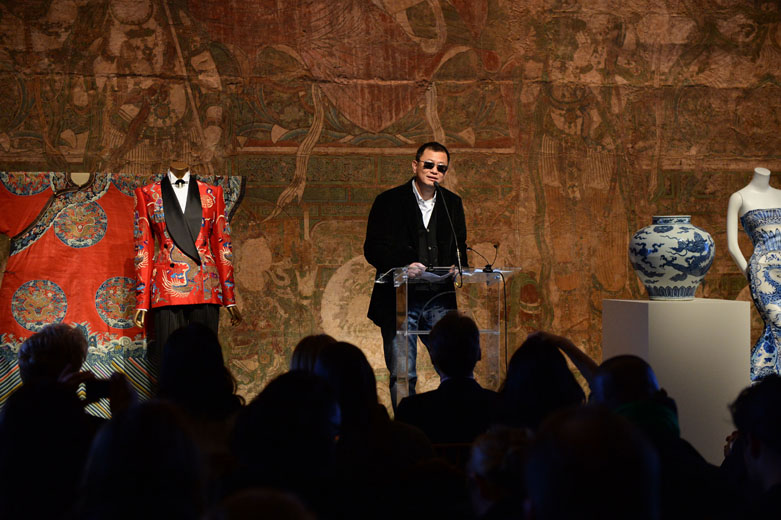 China is always a great inspiration for designers. This year, the Metropolitan Museum of Art in New York features the exhibition "China: Through the Looking Glass".
For this upcoming Autumn/ Winter 2015 season, a lot of designers head East to China and other Asian countries and cultures. It seems that the influence of Asia has grown whether in financial means and in aesthetics too. Valentino, Gucci, Dries van Noten, Louis Vuitton, Mary Katrantzou, Maison Margiela, Lanvin and Erdem show silhouettes with highly closed collars and Asian inspired prints in an autumnal colour palette. These looks are strong, romantic plus an ode to the cheongsam or China dress.
As for me, I have this thing with China too. Born and raised in the Netherlands, I feel a visual attraction towards all things Chinoiserie. While reading the New York Times review, I thought about fashion and movies, especially movies from my favourite filmmaker Wong Kar-Wai.
And guess what?
Wong Kar-Wai is the exhibition's artistic director. Together with The Costume Institute, the Asian Art Department of The Metropolitan Museum of Art and William Chang, they created a visual spectacle of Chinese enchanting aesthetics on Western fashion, which I hope to see soon. I am planning the trip!
This exhibition is until August, 16.