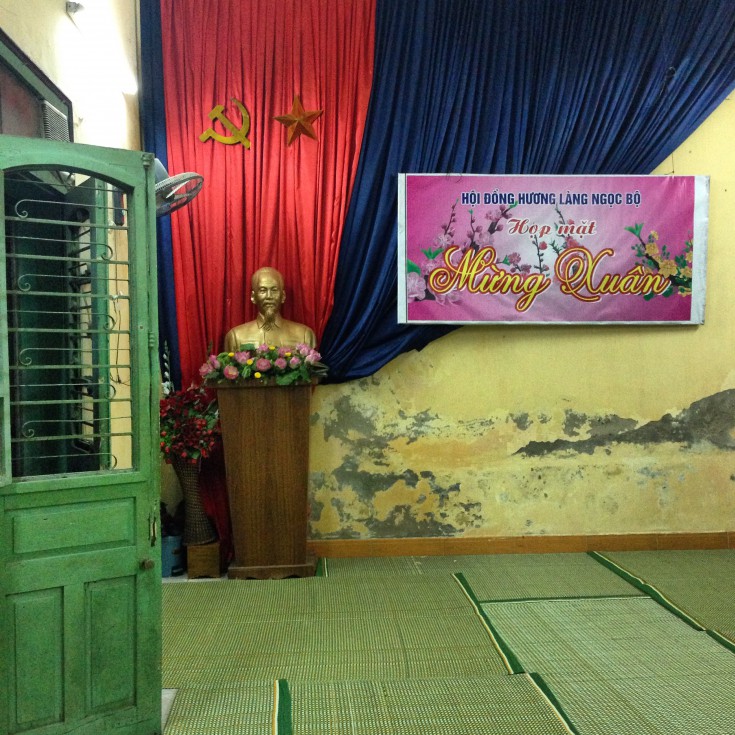 Going to Hong Kong often, I always like to visit another country or city nearby. Thanks to an inspiring and fun conversation, Hanoi is my next stop.
A great starting point to see and be in Hanoi is the Ba Dinh District or the French Quarter with meandering streets near the Hoan Kiem Lake. During nighttime, there are pop-up street restaurants, where you can eat Bún and Phở or other Vietnamese specialties with fellow travelers.
During short holidays, a bit of extra exercise is always good. The receptionist of the Golden Sun Palace Hotel suggested a yoga class.
That sounds so nice, but how to get there? The Hanoi traffic situation is very different compared to Hong Kong. It is very exciting crossing the streets, so being zen is the way to be. To get to yoga practice was a real adventure on the scooter. The friendly chauffeur pointed out hotspots, but sitting at the back in this busy traffic jam with so many other scooters, taxis, bicycles, buses and pedestrians, I did not feel calm at all.
Kind of stressed out and happy to be on my own two feet, we walked into a small courtyard with garage style buildings, where a lady welcomed me into the space with wicker mats, a prominent statue in the corner and a Vietnamese banner.
Although I did not understand a word of Vietnamese, with a calm voice she talked about the moves and was very aware giving personal attention. A translator explained how I could improve the moves and I learnt a new way of yoga practice. After this class I felt more centered and grounded. On my way home I got myself some fresh rambutans as a reward. Tomorrow I will go again.