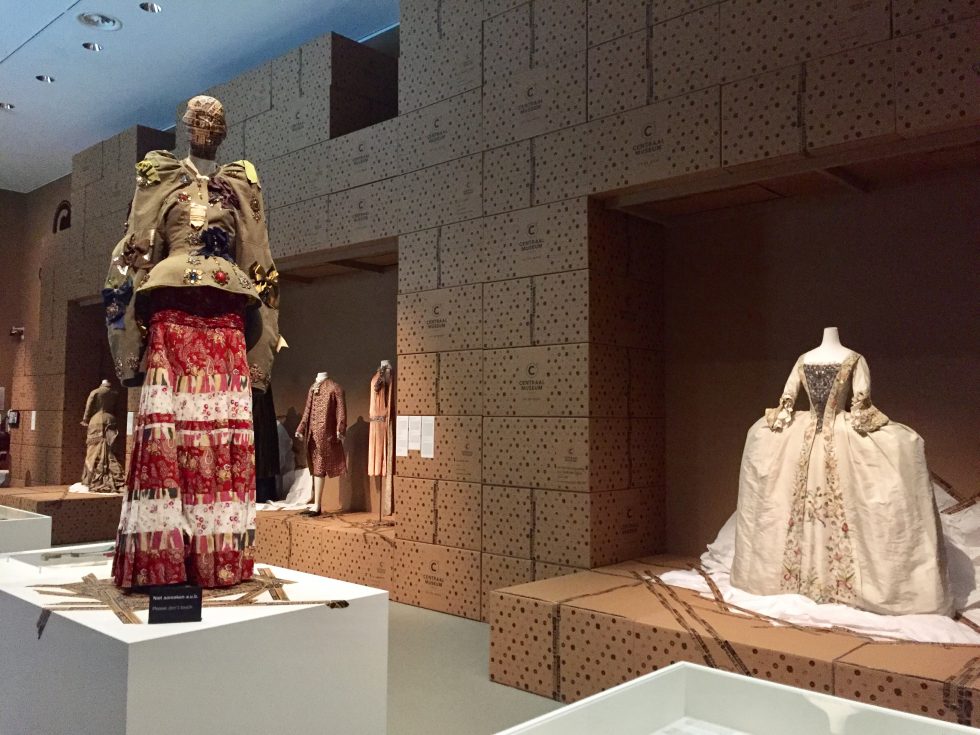 Everyone has a thing for clothing, because we wear it on a daily basis. Nowadays a lot of fashion is focused on wearability, comfort and designer labels. The aesthetics have changed over the centuries, but fashion and its history is always fascinating to watch. To quench the fashion thirst, fashion exhibitions are always a crowd pleaser.
Centraal Museum in Utrecht celebrates the 100th anniversary of their fashion department with "Uit de kunst". This fashion exhibition shows 100 highlights from their own archives.
In the rooms the curators focus both on the history of costume and the contemporary fashion designers. It looks like we are in the middle of a work in progress with beautiful looks displayed and getting a behind-the-scenes, just before the opening of the exhibition. This feels very active and current in a way.
Just love the John Galliano for Christian Dior two-piece look shown opposite to the regal looking 18th Century formal gown with wide panniers. While walking passed all the selected looks, I hear people make their own stories about the wearer, the maker and the process of the design.
Uit de kunst, de inloopkast van het museum
Until October, 22, 2017