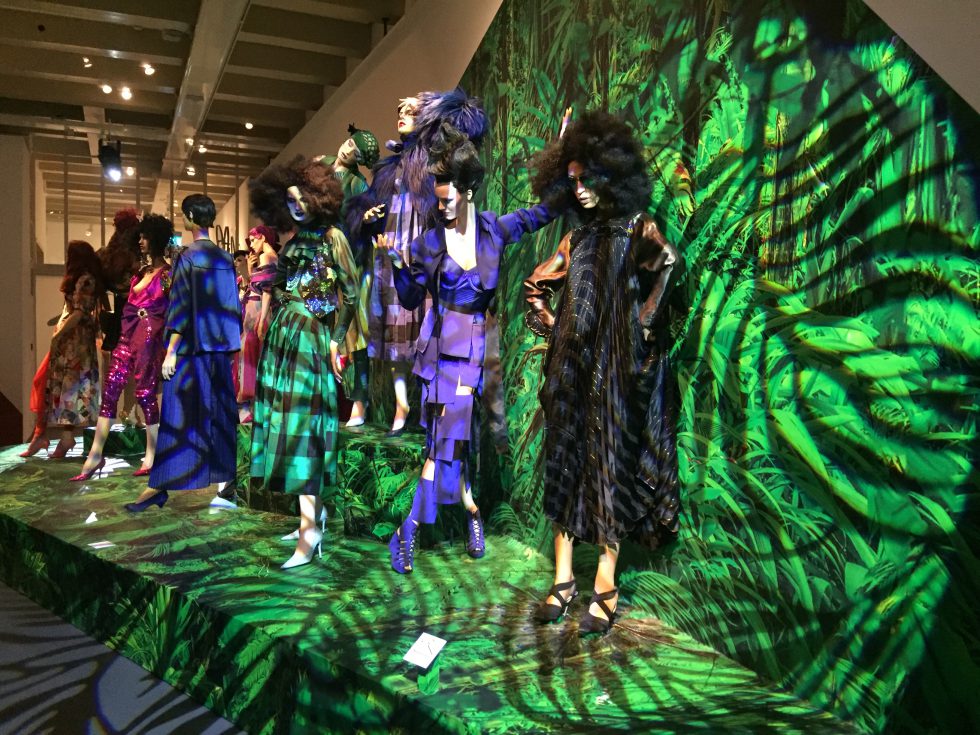 In the city centre is the Amsterdam Museum, especially for all things Amsterdam. This museum in a former orphanage presents the exhibition "Puck & Hans – couture locale".
The Dutch fashion label Puck & Hans has been a fashion phenomenon from the seventies up to the nineties. Their collections were very bold, expressive and most of all it exudes fun. In all those years they did not keep an archive. So with a little help from fashion collectors via Facebook, archives and a great guest curator, this wonderful exhibition came together.
In four rooms, Puck & Hans take you through their fashion travels from Mongolia via China to Africa. All twelve themes are carefully selected and give a great overview.  In one of the beautiful spaces is a great installation called "the last supper".
Intrigued? Go and get inspired.
Until September, 3 / 2017
www.amsterdammuseum.nl