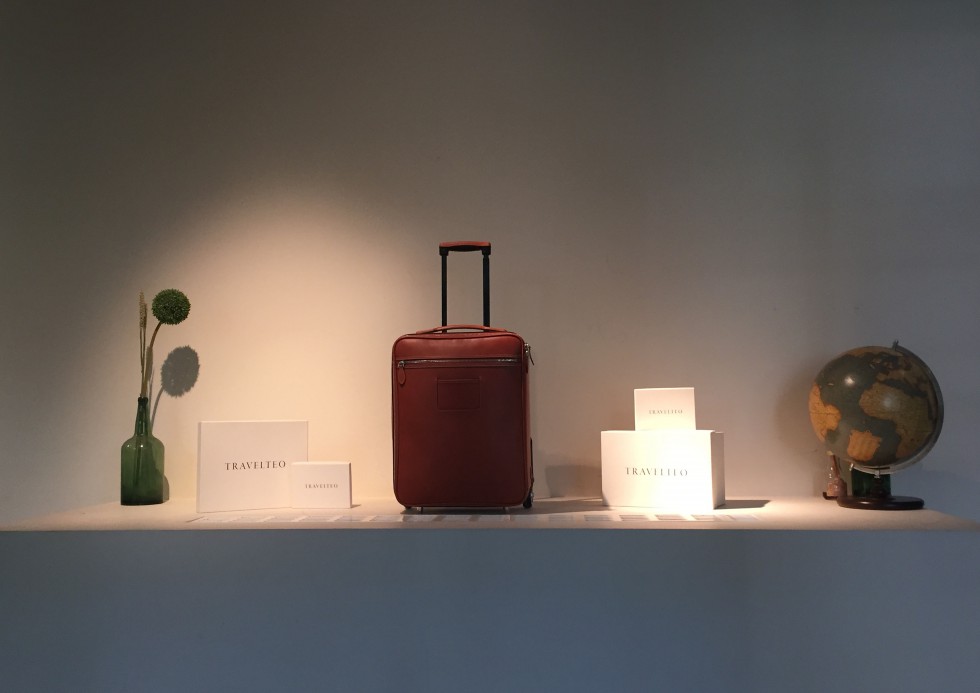 This month the first Travelteq flagship store has opened its doors in Amsterdam. With this great news, I had the opportunity to talk with Michiel van Ogtrop, co-founder of Travelteq.
What was the deciding moment to start Travelteq?
"The A-ha Erlebnis to start Travelteq came with my business partner. Back in 2009, there were few choices for a briefcase. So the concept of a timeless, functional and smart looking office bag, that does look the part with good value came to our minds. In other words "True luggage icons for life with technology" is our mission statement. We traveled to Italy to source the most beautiful materials and craftsmanship. During our design process we realized to retail a handmade, high quality and functional bag for an affordable price, it's better to sell online only. When I received my first Travelteq briefcase, it felt a bit weird. At first I was a bit hesitant to use my bag, but I got lots of compliments both from men and women. With Travelteq.com, our label started to gain a faithful and great following online. Interaction with our clients is key, they give suggestions and sometimes it ends up in a product or idea."
Nowadays this Amsterdam-based label sell their collections mostly abroad, around 40% in the U.S. How does Mr. van Ogtrop see Travelteq in three years?
"Already we have collaborations with a denim maker, hotels, a suit maker and a few men's lifestyle blogs. Of course we have more ambitions like working with international partners. Last week, we opened our first flagship store in Amsterdam and hope more will follow abroad. Our ambition is to become a well-known brand."
A lot of fashion designers dream to start their own company, what kind of advice does Mr. van Ogtrop have for the new entrepreneurs?
"I do not have a fashion background, but I am always interested in the beautiful things in life. Entrepreneurship is my passion. To be honest I am not the best designer, but in our Travelteq family with shared values, we develop, design and produce the luggage collections together. I am very proud of our family. Creative entrepreneurship is something else, sometimes it is a real struggle. Being passionate about design and having business sense could be two different things. Search for a good business partner. And when you feel the fear, take a deep breath, get some sleep and tackle this again. There is always a solution."
Travelteq Flagship Store
Kerkstraat 67 – 1017 GC Amsterdam
www.travelteq.com