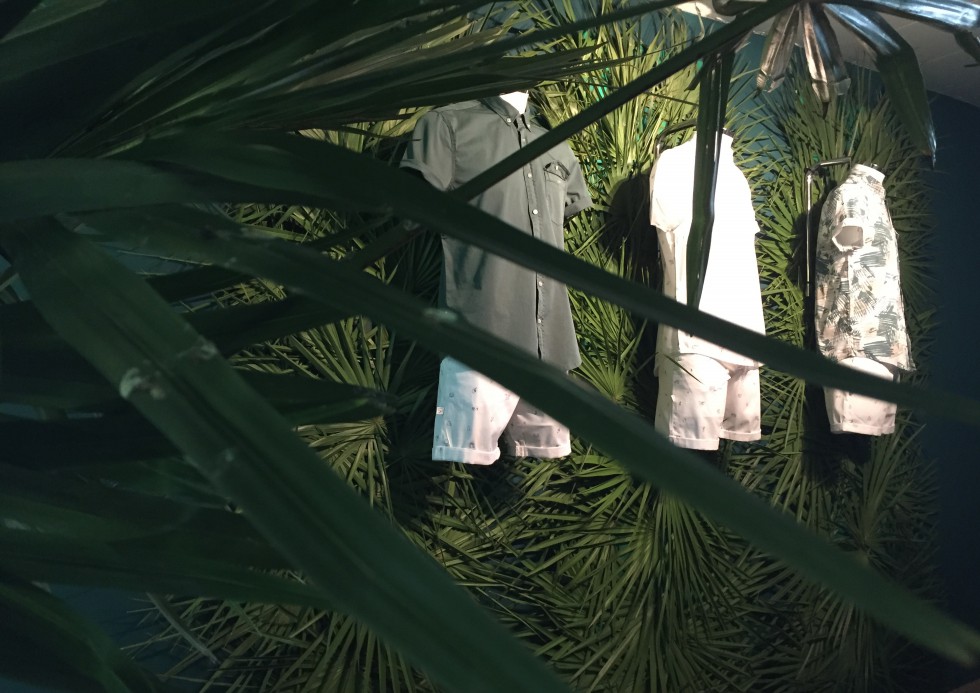 The best new ideas come unexpected and spontaneously. Friends Mariëlle Schouten and Stevie Vos went to India. The Indian weather conditions gave them the idea to design a men's deux pièces: a button-down shirt and shorts made by a local tailor. While traveling in his new style, Stevie drew a lot of attention from locals and fellow travelers. Little did he know, that the cloth he had chosen for his look is normally used for women's clothing. Hence, his look became a conversation piece. That sparked their newest fashion and social adventure Newd Studios.
Being social and spark conversation are main ingredients of their first fashion project. For the Summer 2016 season, Newd Studios introduces a capsule collection consisting of three shirts and shorts. One of these sets has an all-over pattern, designed by Steven van Lummel. The fun drawings by this artist from The Hague are small pictograms. His happy way of talking about his art, also inked on him and the collaboration with Newd Studios made this pop-up store opening a social, fun and meaningful gathering. Nowadays a lot of communication is with devices instead of real face-to-face contact. Sometimes connection has no need for words, just curiosity, time and intentions to relate.
The limited edition Newd Studios is available online and in the pop-up store on the van Baerlestraat 41 in Amsterdam.