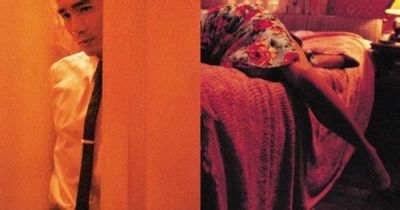 There is always something about the films from filmmaker Wong Kar-Wai, which gets me confused, loved up, totally mesmerized and leaves me wanting more and more.
Let's talk about his masterpiece "Fa Yeung Nin Wa" 花樣年華 or "In The Mood for Love" (2000). The film's original Chinese title, I am told, meaning "The Flowery Years", or "The Age of Blossoms". The Chinese always make great use of metaphors, which I often cannot understand. This title translates as times gone by, of beauty, love and youth.
Hong Kong 1962 is the starting point of this beautiful, yet dramatic love story starring Tony Leung and Maggie Cheung. This amazing, visually intelligent film is made with a perfect visual team: cinematographers Christopher Doyle and Mark Lee Ping Bin plus costume designer William Chang. His sense of style with gorgeous patterned cheongsams and sharp tailored suits is an inspiration for many designers.
I guess this is one of my all-time favourite movies, because I really love the aesthetics, the visual language, the atmosphere, actually everything. A must see for everyone who loves art in general.
Trailer In the Mood for Love: