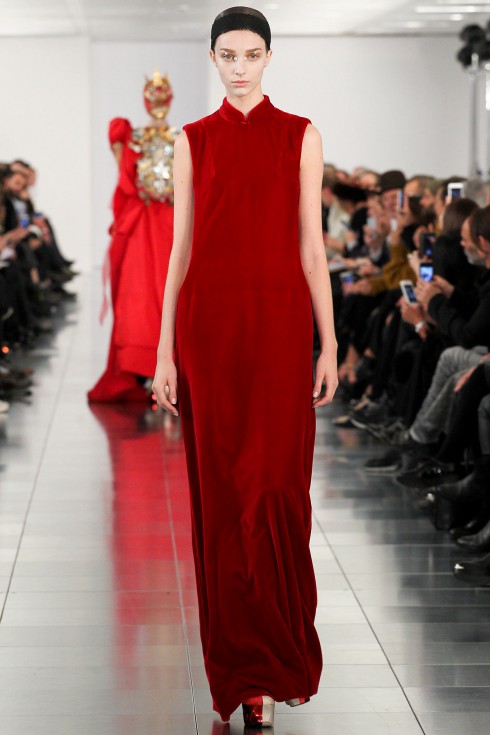 Remember the coat that got away? I had this obsession for a dark blue woolen reefer jacket from the brilliant Belgian designer Martin Margiela, who is rarely captured on film. At that time, it was quite expensive, I could not buy it as an investment piece. In 2012 Maison Martin Margiela collaborated with H&M, maybe they would re-release this iconic coat. If I were that lucky!

Nowadays, overwhelmed by social media, it is hard to imagine someone who is camera shy and a designer. Fashion ingénue Martin Margiela is a real mystery. During his career, he has maintained a low public profile. Media contact could be arranged by fax.
Belgian born Martin Margiela founded his Maison Martin Margiela in 1989. Back in those days, his collections were a statement against the reigning fashion. He made collections totally opposite the norm core: deconstruction. This approach to design is also the starting point for the Japanese designers Rei Kawakubo and Yohji Yamamoto amongst others.
You can recognize a Maison Martin Margiela item with the white cotton label stitched with white thread on the four corners. In twenty years since, Margiela and his team have designed some of the most influential and memorable collections in fashion history. In the words of Marc Jacobs in Women's Wear Daily in 2008: "Anybody who's aware of what life is in a contemporary world is influenced by Margiela,"
Twenty-five years later, in October 2014, John Galliano was appointed as creative director of Maison Martin Margiela, replacing Margiela himself. For the fashion crowd, it is a bold choice. Coincided with John Galliano's debut couture collection in January 2015, the house is rebranded as Maison Margiela.
I hope that Martin is somewhere enjoying his social media free life.