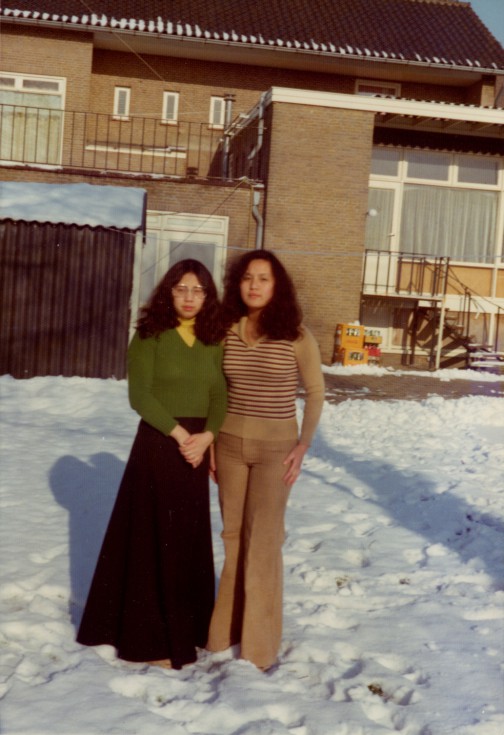 My sisters still have those great old family photo books. A beige album covered with flower embroidery, one with a lurex purple ton-sur-ton pattern and of course, a big blue with the word "Album" in a Seventies font. Inside the beautiful pictures of my family's past, some a bit blurred by age. It has something charming, seeing these images from a time without Instagram, Snapchat or smart phone selfies,
Flipping through the pages with many inspiring images, their looks are in a way quite current. The silhouettes are favourites now on the runway.
The Sixties and Seventies aesthetics from the Gucci archives are the starting point for Alessandro Michele. Gucci's new Creative Director sparks a new, upbeat direction with a nostalgic and vintage edge added to the Spring Summer 2016 collection.
Sixty-five models wear the most lovely, coveted looks. Dressed up in long flowing wallflower dresses in chiffon and satin, brocade pantsuits and lurex blouses with big pussy bows matched with pleated skirts. Paired with big glasses, a beret, long earrings or fingerless biker style gloves, a Dionysus It-bag, ultra high platform Mary Janes or signature style preppy loafers, his idea of the new Gucci girl is a girly, part geeky, nostalgia loving girl. And I am falling in love with his style.