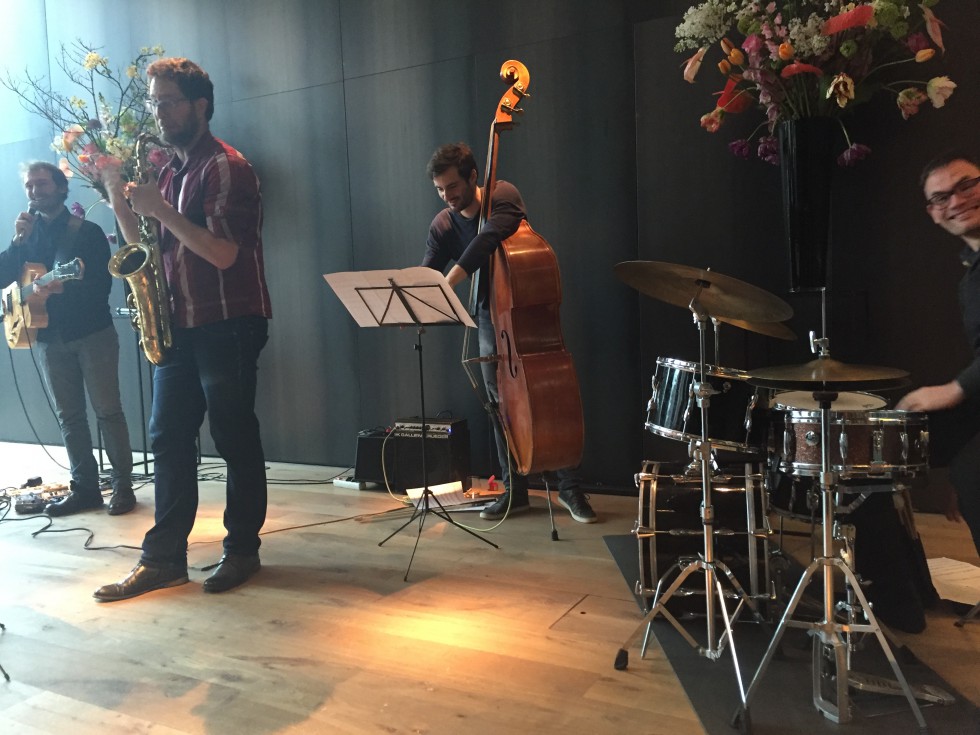 In the entrance a chandelier style artwork of violins displays the heritage of The Conservatorium Hotel, which has been home for Sweelinck Conservatorium of Amsterdam. To celebrate the strong musical connection, the hotel introduces the Expression of Art Award by The Set Hotels with three concerts.
On a cool Sunday morning, the Symphony Room was the stage for MPLQ, the Mateusz Pulawski Lunar Quartet. The friendly and passionate composer Mateusz Pulawski talked about his inspirations. About belonging, longing and new adventures, themes we all can relate to. Very calm, focused and with joy, the quartet played a string of beautifully arranged jazz compositions. You can feel the good synergy between the artists.
It is always a pleasure to see musicians having a good time doing what they do best. And the audience loved this perfect start of a Sunday morning.
March, 17 the album of the Mateusz Pulawski Lunar Quartet with Mateusz Pulawski, Hendrik Mueller, Itai Weissman and Henning Luther will be out in stores.
For more inquiries about the upcoming two concerts: www.conservatoriumhotel.com/expression-of-art-award