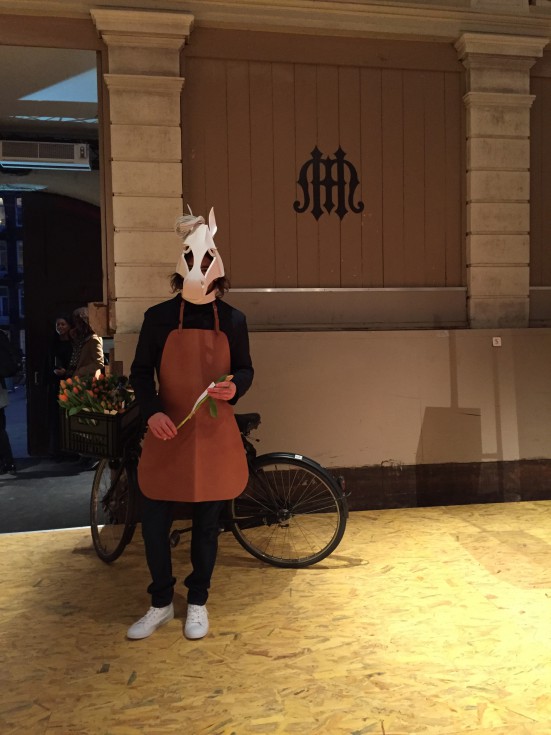 A behind-the-scenes is always fascinating. After London, Beijing, Shenyang and Düsseldorf, Hermès' Festival des Métiers chooses to exhibit in De Hollandsche Manege in Amsterdam. With an equestrian heritage, this location is perfect to exhibit their artisan skills.
Step by step, visitors will see the making and developing of the iconic Hermès silk scarf from pattern design to hand print to hand stitching or the expertise to make fine jewelry like a diamond bracelet and watch-making.
During the exhibition, you can also have a tête-à-tête with the crafts people. They reveal the mastery of their métiers. One artisan explains with an interpreter how many hours it takes to make the signature and coveted Kelly bag. One bag takes more than 13 hours to produce in France.
Le Carré is the square scarf in silk with an intricate pattern, always made by hand. This process takes a while to master. The artisan explains that it takes a whole year to learn to sew. Then after a year of exercise, they can hand stitch a 90×90 scarf in 7 hours. First master the silk ones ones, then maybe later the cashmere carré and other delicate fabrics, because no mistakes can be made. Nowadays it takes the artisan 45 minutes to create the hem of the scarf of a 90×90 carré. Bigger ones 140 x 140 takes up to an hour. With ease, while explaining, the artist twists the hem between her fingers and with small needles she pins it on to the cushion ready to thread. How amazing the concentration and precision! One visitor told her that is loves to iron the scarf, but this hem has to stay rounded.
Come and celebrate Festival des Métiers
From April 1 to April 10 in Amsterdam
http://hermes.com