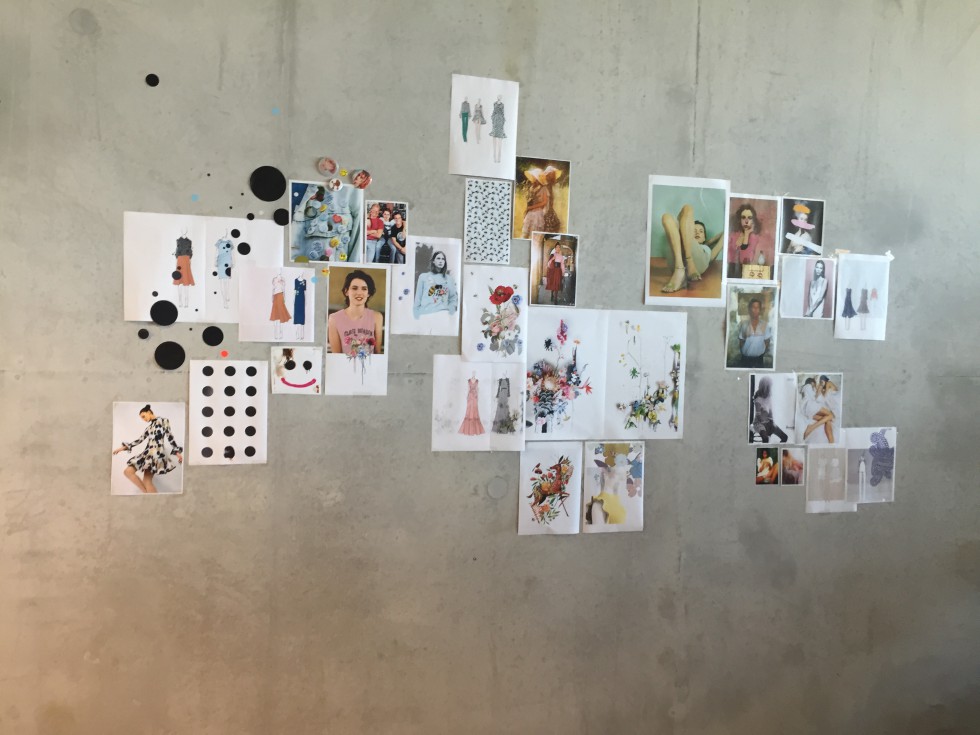 Gathered in the spacious modern atelier in Amsterdam, Claes Iversen presents the new Spring/ Summer 17 collection. Models show the looks while the Danish designer explains the inspiration. His interpretation of the theme "the flowers and the bees" is a romantic and playful one.
As a designer, he loves good coordinates. Along comes a model wearing a beautiful tunic top with blue embroidery on the long puffed sleeves paired with a white delicate lace skirt and metallic silver sandals. Then another model wearing a fitted jacket with matching pants in an all-over flower print plus a light blue sweater with another flower print.
In a playful and new manner polkadots are featured: embroidery, a dot print in various sizes and also buttons all together. And of course in the collection are lovely black dresses, this time with elaborate embroidery and a fitted suit in bright turquoise blue.
My favourite looks? A light pink knitted ruffled sweater with a silk back and white pants and the pastel shift dress with elongated back and ruffles. All designs show the love for combining couture elements and tailoring in a modern and elegant silhouette, just perfect for a contemporary wardrobe.
One more scoop: Claes Iversen will launch an e-store soon. Looking forward to that!
www.claesiversen.com