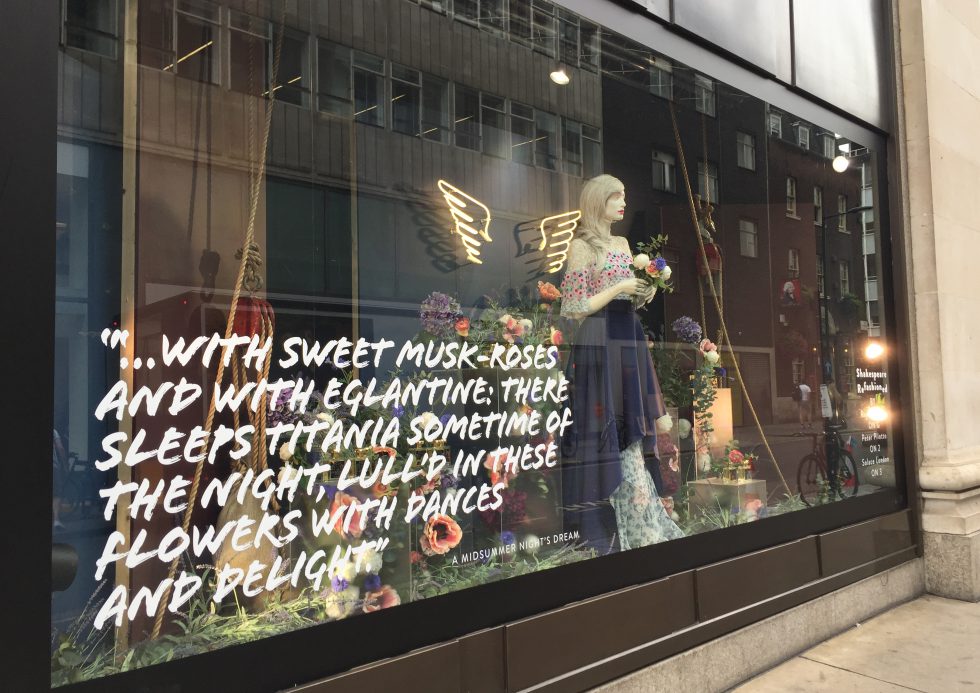 "Did my heart love till now? Forswear it, sight! For I ne'er saw true beauty till this night." This quote and many more are from William Shakespeare. To mark 400 years since playwright's death, Selfridge's & Co. in London showcase an ode in their window displays.
Shakespeare's words evoke a great sense of drama, which is a powerful inspiration to designers and artists. The selected fashion designers all have a dramatic fashion sense, perfectly paired with quotes from the playwright, poet and icon. This Shakespeare's fashion edit accompanies collections of dreamy dresses by Peter Pilotto, Christopher Kane, Dries van Noten. Especially the Shakespeare-inspired exclusive dresses created especially for Selfridge's by Alexander McQueen are so beautifully paired with words from the bard of Avon.
I love the way fashion and art falls in love with Shakespeare again and again. As part of Shakespeare reFASHIONed, Selfridge's also commissioned photographer Mary McCartney to shoot a reimagining of Shakespeare's works.
The amazing Shakespeare scenes in fashion will be in displayed until the end of September, 2016.
#GetTheeToASelfridges
http://www.selfridges.com/GB/en/content/article/shakespeare