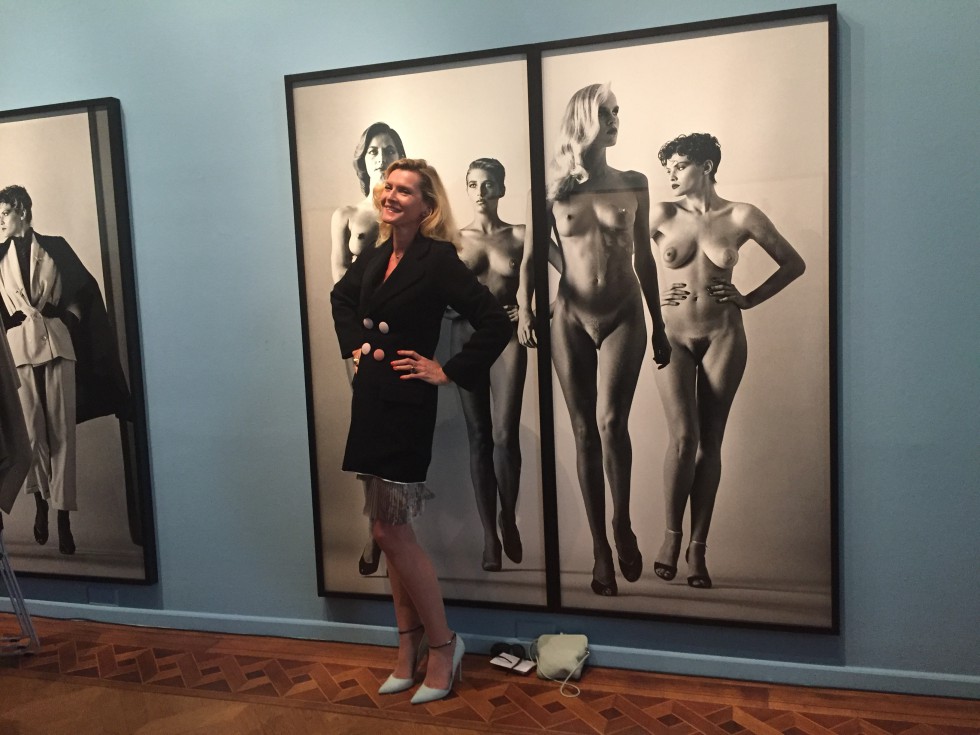 Flipping through old Vogues and photo books in my mum's house, I paused at one beautiful picture by German photographer Helmut Newton (Berlin, 1920 – West Hollywood, 2004). A model wearing a tuxedo by Yves Saint-Laurent, standing alone in a Parisian dim lit street is an iconic fashion image for many of us. This black and white photograph is displayed in FOAM Amsterdam, as part of the exhibition "Helmut Newton: A Retrospective".
How strange to say right now, but just a few decades ago, nudity was a no go in magazines, but Mr. Newton's body of work changed the course of fashion photography. During his long career, he developed a very recognizable, provocative visual lexicon. Vanity, erotica, femininity, gender issues and strong personalities are his vice. Also he was known for his dramatic lighting, especially in black and white.
In the 70's Mr. Newton was a true pioneer by pairing models with designers in his images. Designers commissioned him for documenting for their fashion archives. Nowadays this is a natural and well-known way of visual communication.
During the press presentation, German model Sylvia Gobbel was present. She is one of the models in the "Sie Kommen" dyptich. These, together with more than 200 photographs of his grand oeuvre and the film "Helmut by June" by his wife June Newton can be viewed in Amsterdam.
Mr. Newton's influence on new talents is also recognized. His work is a starting point for the three talented photographers Philippe Vogelenzang, Carlijn Jacobs and Elizaveta Porodina. Their images are on the third floor, Foam 3H.
Go and see in Foam, until Sept. 4. 2016
More information www.foam.org/nl
www.helmutnewton.com