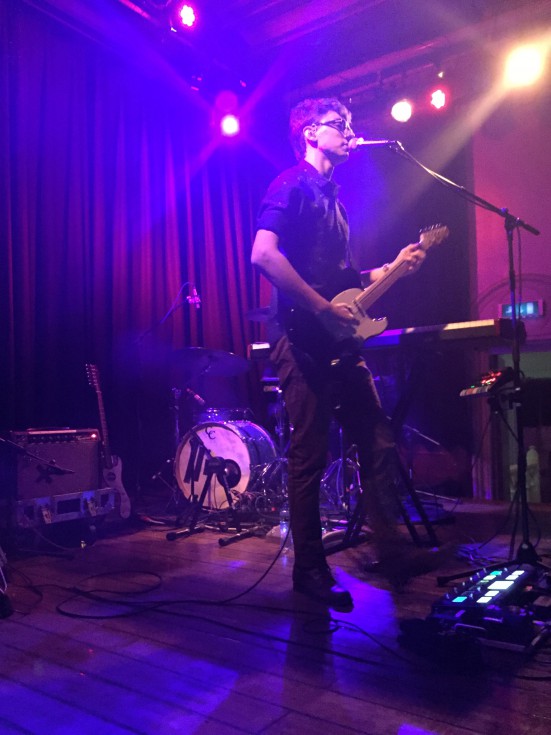 In Amsterdam for the second time, but this time, the 21-year old singer/ songwriter Elliot Moss headlined in the Kleine Zaal in Paradiso. Always into new music, I went to this concert together with friends.
This multi-talented instrumentalist from the US has a special sound. Is it electronic? Or ambient, alternative with a jazzy touch to it?
It doesn't matter. It is just great to see him, standing on stage in a laidback style, black glasses with his synthesizer and guitar. Together with a tattooed drummer and a super blond bassist with light coloured framed opticals, we all travelled musically though the Highspeeds album: from danceable minimalistic beats to very moody, melancholy style of music. He is my new musical crush, very special in this season.
To discover more: Highspeeds – Elliot Moss