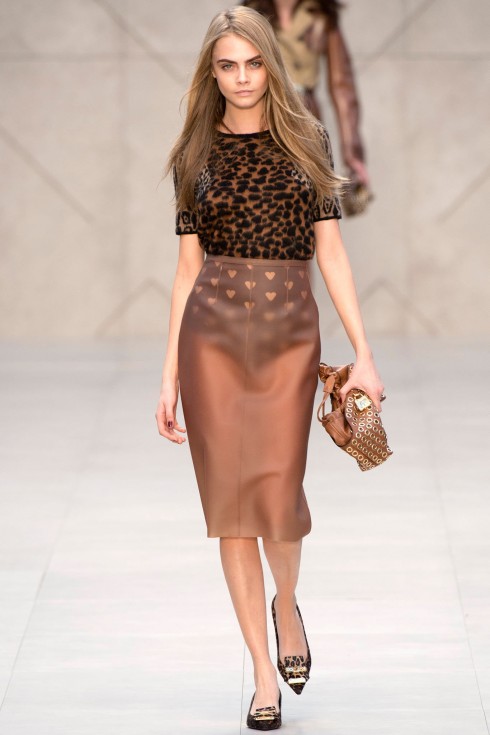 Back in the hotel and received one of the most coveted invitations for London Fashion Week. A beautiful envelope with a handwritten card. Oh yes, my first.
Hyde Park, London is the place to be for the Burberry Prorsum show. This Autumn/ Winter 2013 presentation, designer Christopher Bailey's collection is inspired by Christine Keeler, a showgirl whose love and life was headlining all the front pages in the Sixties.
"Trench Kisses" is a gorgeous collection full of references to Burberry's heritage with a modern twist featuring hearts, animal prints and bold metal accents. The re-edited wardrobe of that era has pencil skirts in sheer latex, knitted tops, sweet heart blouses and of course belted coats. These looks, worn by Jourdan Dunn, Karlie Kloss and Cara Delevigne show a sensual approach of ultimate classics.
Suddenly the music fades. Sitting behind a grand piano, a blonde singer songwriter performs a love song. Is it a love song? All the singers in the choir wear black Burberry trenchcoats as dresses. Instantly the audience falls in love with the subtle voice the singer and l was totally overwhelmed by this intimate concert. While writing this, I still can feel the urge to hold back some happy tears.
His name is Tom Odell. Guess I have to find out when and where he will perform in the Netherlands, hope soon.
Tom Odell performing "Hold Me" at Burberry Prorsum show Feb. 23 2013